New to selling a home? Don't worry, we've all been there. This online guide covers the key information homeowners need to know when it comes to home sales. If you're preparing to sell—or are even just considering it—read on.
Short on time? Download your free copy to read offline here.
---
How do I find out what my house is worth?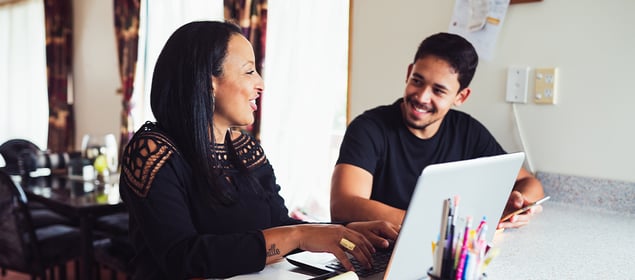 There are two proven methods to getting a home value estimate: a home appraisal and a valuation.
Home appraisals
Home appraisals are conducted by real estate agents and provide an educated estimated value of your home, based on their experience and current market trends. They can include:
An estimated price bracket your property is likely to sell in based on your home:

Size and location.
Condition.
Features.
Style and type (e.g. brick, weatherboard, apartment complex, freehold).
Zoning.

A comparative market analysis (or CMA), which compares the sales of similar properties in your neighbourhood.
Information about your suburb, including buyer demand, trends and data.
Guidance on who your target buyer might be.
Recommended improvements to boost value.
A rent appraisal if the property is likely to appeal to investors.
Who does it? Real estate agents.
Cost? Free
Valuations
Registered valuations perform a similar assessment, but they are done by an independent and qualified valuer. They will assess the value of your property in the context of:
Location.
Condition of the home.
Structure of the home, including any issues or faults in the building.
Features.
Zoning.
Interests (rights or restrictions) on the property, which can include easements, covenants, mortgage restrictions and caveats.
History.
Who does it? A licensed and registered valuer. See a list of registered valuers here.
Cost? Having your home professionally valued usually ranges between $500 to $800.
Which one should I get?
The value of your home can inform future decisions, including the purchase of your next home and how much finance you can borrow from the bank. Therefore, it's important to get an accurate estimate, ideally from both sources.
Most banks require a formal valuation before they will give you a loan—even if it is just a mortgage top up to help you renovate. If you plan to sell and buy or invest in another property, a formal valuation can provide an independent and credible source that will meet a bank's loan requirements.
However, for more information on how your property is positioned in the market, current buyer behaviour and recommended selling advice, a home appraisal can offer deeper insights than a valuation. Valuations tend to focus on history, while appraisals tend to focus on current and future factors.
In short, get a valuation for an independent and qualified price estimate. For information pertinent to the act of selling, opt for an appraisal.
Recommended reading: What is a real estate appraisal? | Why not all home appraisals are equal | Selling a house? Here's how to get the best price
---
What is the best way to sell my house?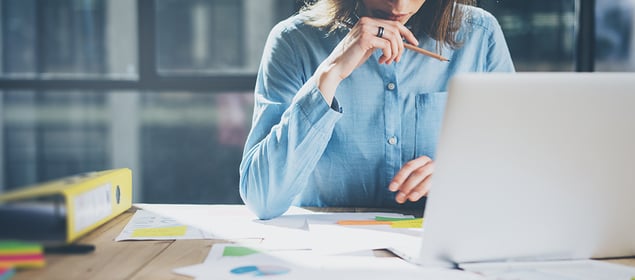 Auction, fixed-price, tender: which one is best for selling a home? Often it depends on your circumstances, the type of home and what the market is doing. To help you decide, we've covered a few examples of when market conditions might prompt you to choose one over the other.
Auction
Auctions are ideal in a seller's market. Hot demand for property often brings multiple interested parties to bid against each other, which can drive the price up. This is especially true if your home is a popular type (a townhouse for instance), or located in a popular suburb, such as Rototuna.
Auctions are also ideal if you need a quick sale. If you've already bought a new property and need your current home sold, selling by auction is one of the best ways to secure a quick sale and settlement, allowing you to organise your finances sooner and get on with the business of moving into your new place.
Fixed price, by negotiation and private treaty sale
Fixed price, by negotiation and private treaty sale are all best suited to a buyers' market. With more sellers than buyers, prospective homeowners have the time to choose and thoroughly examine a property before purchase. These three options allow that, while also giving vendors the opportunity to wait for the right offer.
If you're in a less popular part of town or own an out-of-demand property, fixed price, private treaty and negotiation grants you a much bigger window to attract potential buyers. Moreover, you can also enter into negotiation with them to settle on a final sale price.
Tender
Sale by tender is often used when seller's are not sure of the true market value of their homes—especially if there's nothing else like it on the market. They are often used in a seller's market when an agent feels there will be strong interest in a property.
Because buyers only have one chance to submit and have no way of knowing what other parties have put forward, they are encouraged to submit their best offer, which can result in a high home sale. In fact, preliminary research has found tender outperforms auctions, fixed price, negotiation and private treaty sales, when it came to getting the highest price for a home.
If you are selling a property where a number of parties must be consulted (such as in a case of family trusts or deceased estates), tender is also generally preferable. The same can be said for properties where potential buyers expect to do a significant amount of due diligence before submitting an offer, such as in cases where the properties have strong development potential.
Recommended reading: The seller's guide to auction sales | T

he seller's guide to tenders

| Buy first then sell, or sell first then buy? | The house selling process
---
What documentation do I need to have?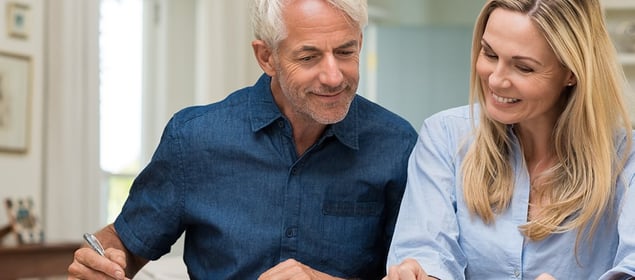 Before you put your house on the market, there are several important documents and disclosures you need to provide.
The agency agreement
This document is provided by your real estate agent and it contains the key details of the parties involved in the sale of your property: you, the agent and your lawyer. Until you sign this, your agent cannot act on your behalf to sell your home.
To complete your agency agreement you need to provide:
Your property address.
The list of chattels to be sold with the property.
Property details, such as the number of rooms and bathrooms—this is usually supplied on the land title.
Your contact details.
Your lawyer's name and details.
What do I need to disclose?
Regardless of what kind of homesale method you choose (e.g. auction, tender), you should provide the following information to your agent when you put your home up for sale:
Building consents and code of compliance.
Certificates for any building work (including renovation work).
Information regarding any unconsented building work (including renovation work).
Any consents given to works at a neighbour's property, or conducted by a neighbour.
Warranties for any work undertaken. This includes whiteware appliances through to transferrable builder warranties.
What if I don't disclose this information?
Under the Real Estate Agents Act 2008, it's illegal for agents to mislead buyers—even if they suspect something is wrong with a property, but don't know for sure. They are legally required to ask the vendor and pass this information on to the buyer.
If you, the seller, don't agree to disclose a problem with your property, the agent is required, according to Kevin Lampen-Smith, to drop the listing of your property rather than disclose any defect information without your approval.
In a worse case scenario, failure to disclose an issue with your property to your agent could result in buyers pursuing you with a claim for damages in the courts.
Should sellers provide the LIM and Builder's Report?
In most instances, potential buyers will purchase their own LIM. This allows the buyer recourse if the Council supply any wrong information. However, if a property is going to auction, a LIM may be provided to potential buyers to aid their research.
If your home falls into a category of property that is particularly prone to issues (weathertightness in monolithic cladded homes for example), it can be a good idea to address concerns upfront with a builder's report. While buyers should never solely rely on supplied building reports, providing one can prevent them from dismissing your property at first glance.
Recommended reading: Thinking of selling a rental property? Your obligations as a landlord
---
How long does it take to sell a house?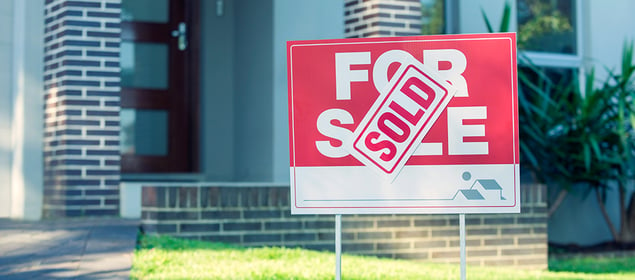 As of end of July 2018, it takes 35 days to sell in Hamilton, significantly lower than the Waikato-wide average of 43. However, because Hamilton real estate has several dozen micro markets, especially within Hillcrest, Beerescourt, Rototuna and Flagstaff—the number of days can vary greatly.
"There could be several different trends within one suburb," says Glenn Collins, agent at Lodge Real Estate. "Buyers are conscious of school systems and infrastructure in newer suburbs. In established suburbs, we are seeing a focus on insulation and heating systems."
How long should I let my property stay on the market?
In most instances, properties are marketed for 90 days. If it does not sell in this time, an agent may advise that the property is given a rest from the market to avoid 'sale fatigue'.
"The longer a property is on the market, the more buyers, rightly or wrongly, begin to assume something is wrong with it," says Glenn.
Recommended reading: Can you use the property cycle to time home sales and purchases in Hamilton? | Thinking of selling a rental property? Your obligations as a landlord

---
How much will it cost to sell my house?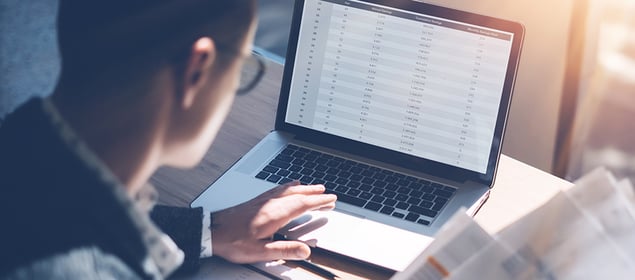 There are multiple costs involved in selling a home, and without careful budgeting it could impact on the success of the sale. Here is a break down of the key expenses to take into account:
Agent commission
If you sell through a real estate agency, you will pay a commission to the agent who ran the sale. Usually an agent's commission fees fall between 2.5 and four percent, depending on the agency and the experience of the agent. A home sold at $550,000, for example, will normally earn an agent between $13,750 to $22,000 in commission.
Marketing
The cost of marketing your property depends on the type of sale method you choose and whether it sells the first time around. On average, property marketing costs between $2,000 to $3,000, although prices can easily move towards the $10,000 mark depending on the type of advertising undertaken.
Thankfully, in Hamilton, marketing costs rarely get so high.
"For a $500,000 property, for example, it might be $1,000 in Hamilton. For a million dollar property, it might be up to $2,000," explains Glenn Collins, agent at Lodge Real Estate.
Marketing costs can vary, in a "horses for courses" way, as Glenn puts it. However, anything beyond $3,000 would be unusually expensive.
Staging
While staging is an optional extra, it is a worthwhile investment. Research has found that staged homes sell quicker and at a higher price, and here in New Zealand we've noticed the same trend. According to Get Furnished, a staged home in Hamilton can sell up to 15 per cent more than a non-staged home. For a $500,000 home, that could mean an extra $75,000.
Home staging costs will vary depending the size of your home and whether you use some or all of your own furniture. However, as a guide, a two-bedroom, five-week package—with furniture included—can range from $800 to $1450. Adding extra bedrooms usually costs between $110 to $140 and additional living rooms between $275 to $300.
Auctioneer (if applicable)
Elsewhere, auctioneer fees can cost between $500 to $800. However, in Hamilton, auctions and auctioneers don't usually incur an additional explicit cost.
Lodge, for example, won't charge you a cent for the services of our auctioneer.
Legal fees
There are numerous legal documents and checks to make when buying and selling property. Sellers have two options for their legal representation: a conveyancer or a lawyer.
Conveyancing fees usually range from $750 (refinance) to $1,200 (sale). However, conveyancers are not lawyers and there are limitations on the amount of assistance they can provide.
In some instances selling a property involves more than settlement and mortgage. Complex land titles, trusts, wills, Powers of Attorney and relationship property can all come into play, and this is when a lawyer is needed. While a lawyer's initial fees are usually similar to conveyancing—typically around $1,000—if the sale becomes complex, the price can climb. As a guideline, Wise Up NZ advices that Partners can cost around $340 per hour, Solicitors $180 per hour and Legal Executives $170 per hour.
Mortgage break fees
If you have a fixed home loan and sell your property before the end of the fixed period, you may have to pay a mortgage break fee.
Break fees are calculated by:
Break Fee = remaining loan amount x (your fixed interest rate – market interest rate) x remaining term
For example, if you have 2 years left on a fixed rate loan with $350,000 remaining and a fixed rate of 5.29 per cent, and a market rate of 4.89 per cent, then the calculation would look like:
$350,000 x (0.0529 – 0.0489) x 2 = $2,800 (your break fee)
Break free rates will vary from bank to bank and you can get a better estimate of your own break free at interest.co.nz. However, we recommend to always get in contact with your bank to confirm what your break fee charges will be before proceeding.
Home improvement costs
It is vital to factor in home improvement costs, such as re-painting and kitchen and bathroom revamps. These improvements can go a long way to boosting your home's value, but it's important to keep return on investment top of mind—budget wisely and avoid overspending.
Costs can vary depending on the nature of your home improvements. For a more complete picture, check out our online home seller's calculator.
Recommended reading: Agent commissions: what will I have to pay when I sell? | What to consider and the cost of preparing a house for sale
---
How to recognise a good real estate agent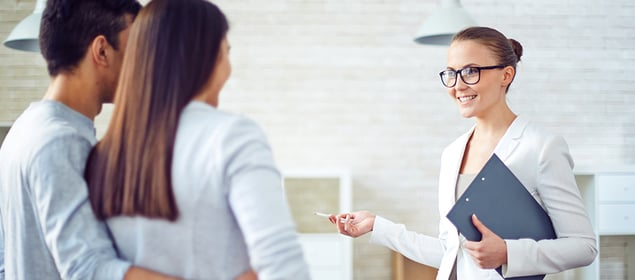 A real estate agent is a broker between you and your buyer. While sellers may be tempted to think they can do without, it's a risky move and more often than not, private sellers don't get the outcome they were hoping for.
Here's why:
Agents know your market: they sell and see houses everyday and are in tune with market demands and trends.
Agents understand buyers: in the same way that they know the market, they are also in tune with what current buyers are looking for.
Agents have experience: from property marketing to negotiations and sale and purchase agreements, real estate agents have a wealth of experience that homeowners can leverage to get the best price for their property.
What to look at when you choose an agent
Just like you might background check a new employee, you should also do the same with your real estate agent. Here are a few key factors to investigate:
Experience: how many years has the agent worked in the industry? Moreover, have they sold properties similar to yours before?
Real Estate Authority License: what are their professional credentials? Are they a licensed member of the Real Estate Authority?
References: can your agent provide references of other sellers they've worked with
Local knowledge: do they live and work in your area?
Negotiation skills: are they convincing when negotiating with you for the sale? If so, they will be convincing when negotiating with your buyers as well.
Characteristics of a good agent
Good real estate agents are in high demand and their skills can make the stress of selling and moving a home all the smoother. If you're on the hunt for a top agent, look for these traits:
They're organised: they'll present a thorough, clear and process-driven plan to sell your property.
They communicate: top agents will provide weekly debriefings of marketing activity, as well as open home feedback and attendance—then follow it up with a report delivered straight to your inbox.
They understand how buyers think: good agents can demonstrate an understanding of buyer psychology and how to play to their needs.
They listen to and understand your needs: whether you need a quick sale to secure your next property, or want to hold out for the right offer, a good real estate agent will take this into account when planning your home sale.
---
Want to take this guide offline? Download your free copy here!