Renovating isn't the same as building a new home, but don't be fooled, it still requires careful thought and planning to see it through.
To help you manage your next home improvement project, this guide will walk you through the need-to-knows when it comes to renovation: from critical checks to make, to the changes that will deliver the biggest bang for your buck should you decide to sell in the future.
Short on time? Download a pdf copy of this guide to read offline!
---

3 critical questions to ask before any home renovation
When it comes to renovating, it pays to have a clear goal in mind—along with a plan. While they might seem trivial, these questions play a crucial role in your renovation planning and budgeting process.
1. Why are you renovating?
Before you start knocking down walls, you need to consider why you are making home improvements in the first place. Are you remodelling the lounge because you are frustrated with the current layout, which doesn't complement the flow of the adjoining living areas? Or because a modern look would attract more buyers or tenants willing to pay top dollar for your property?
There is no wrong answer, but it will determine how you approach your renovation. You might have no price on comfort, but if you're renovating to sell, you'll definitely need to crunch the numbers in order to maximise your return.
2. Who will use this space?
Regardless of whether you're renovating for yourself or to sell, consider who will use the space you're redesigning. Is it a communal area or a private sanctuary? Is it a hobby area (like an entertainment room) or a functional one (such as a kitchen)?
Here are a few questions to guide you:
What is its purpose?

How many people does it need to accommodate?

Is it useable/functional as it is currently?

How much maintenance will it require?

What do you most like and dislike about it?

How do you see yourself (or someone else) using it five years from now?
Universal design is important
When you are designing your new space it is important to consider how to make it accessible for people no matter their stage in life, such as children, the elderly, disabled persons and people with temporary injuries. This is known as universal design and it's become a major feature in modern homes. Bonus: it also makes your home more sellable as it appeals to a wider range of buyers.
For more information and resources on universal design, click here.
Multigenerational households
Over the last decade New Zealand has seen a steady rise in the number of multigenerational homes. From 2009 to 2013 the number increased by almost 50 per cent1, and it is still rising. When catering to multiple generations all living under the one roof—usually one set of grandparents, parents and children—it is important to consider how you can redesign your home to allow for the best use of space and functionality.
For example, having a combined bathroom and toilet and a single laundry to service five to seven people (or more) is grossly impractical. Likewise, adding an extra kitchenette helps family members to function day to day.
If your section is big enough, consider extending your home to include additional breakout rooms (such as a lounge, entertainment room or study) or an ancillary dwelling. This can give your family members more space to retreat to and avoid the very real issue of household overcrowding.
3. Can you meet the upfront costs?
While renovation TV shows offer great inspiration, they often don't give the full picture of the work that's gone on behind the scenes. This is especially true for the critical planning steps that renovation projects go through long before a tradesperson or DIYer picks up a hammer and paintbrush.
From design and project planning to council consents and site preparation, renovations are frequently complex operations that involve multiple parties, permissions, and processes. Navigating all of these pre-renovation elements takes time (a lot of time) and often money. Council consent alone can cost between $10,000 and $12,500. Add in any professional design work, surveying, earthworks, and costs can escalate further.
These upfront costs can quickly eat into your renovation budget, so it is important to research them thoroughly and, if need be, modify your plans accordingly before you start. Fail to do so and you might run out of budget to complete your renovation!
---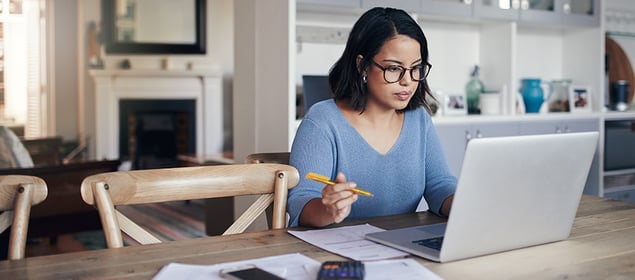 Renovations that add the most value to a home
Every budget has a limit, so where does one start? To help you plan and prioritise your home renovations we've identified which home improvements can deliver the best return and boost the value of your property.
Insulation
If you've ever lived in a freezing house in the middle of winter, you'll understand why insulation is such a big drawcard. Which would you rather: sitting on the sofa in jeans and a sweater, or turning into a living Michelin Man with five layers, gloves, beanie and two pairs of woolly socks (and still being cold)?
Insulation makes a home both comfortable and livable, so much so that from 1 July 2019 it will be compulsory in all rental homes.
A well-insulated home also makes for an energy efficient home too. With less heat escaping, the less need you'll have for heaters or a heat pump, which means lower power bills. According to the Energy Efficiency and Conservation Authority (EECA), installing ceiling insulation can save $400 on your annual power bill2—more if you insulate your floor and walls.
The return on investment for insulation doesn't just stop at cost. Insulating a cold, drafty home—particularly those built pre-1960s—can have health benefits too. In fact, for every dollar you spend on insulating a cold home, you get $2 worth of energy and health benefits3 in return. Given that it costs around $3,400 (excluding GST)4 to install insulation, that's a good chunk of savings.
Kitchen
A kitchen is more than a cooking space, it is a gathering point in many a home—especially for families and people who like to entertain. According to Construction Cost Consultants, a renovated kitchen can generate returns of around 50 per cent5. While we have no specific figures for New Zealand, in Australia, a basic custom kitchen upgrade with new plumbing, electrical and tiling can be as little as AUD$10,000, and can increase the property's value by as much as AUD$50,000 to AUD$60,0006.
The bad news is, kitchens can be expensive. In New Zealand, a basic kitchen remodel can range from $10,000 to $30,000, so research the current value of your home and how much you can sell it for with a renovated kitchen. It may turn out to be more cost-effective to do minor work such as repainting, changing the cupboard doors and handles, and installing new work surfaces, rather than a full gut and refresh.
Bathroom
After the kitchen, a bathroom can be the second most cash-draining renovation you can make, but it can make a difference—not just to the resale value of a house, but also because it attracts more buyers.
It usually costs between $20,000 to $30,000 for a basic bathroom renovation7 (that is, fresh paint, new floor and replacing items, but not changing its layout). While this might seem pricey, the pay-off can be worth it. For every dollar you spend on renovating your bathroom, you can expect $1.50 to $2 return8.
Modernising a bathroom and ridding it of scunge, grime and mould can instantly draw a greater crowd of buyers. What's more, they'll be willing to pay top dollar for the convenience of moving into a home that doesn't need any work. If the budget is tight, replace the tapware, toilet and sink—in that order.
Add a deck
An outside deck can expand your home's usable space and increase your home's value by up to 30 per cent9. Price will depend on the size and material you use. As a guide, a 20m2 deck can range from $3,300 to $12,50010. Just keep in mind that if it is going to be over 1.5 metres high, you'll need to get building consent before you start.
Kerb appeal
First impressions count. That's why kerb appeal—how your house looks from the street—continues to play a large role in generating strong returns. This includes replacing and/or changing garage doors, main entry doors, fences, windows, cladding, and sliding doors.
According to Remodeling Magazine, kerb appeal can bring in a greater ROI than anything done inside a home.
A final piece of advice: do your research first. A $30,000 kitchen is not going to add much value to a $550,000 house in a suburb that doesn't have any properties selling above $560,000. Investigate your suburb profile, and what other houses like yours have sold for recently, so you can make an educated decision.
Average expected investment versus average return
On average, renovations cost approximately $4,000 per square metre11. The reason why this is so high compared to new builds ($2,000 per square metre) is often due to the remedial work that must be done to prepare a home for renovation, such as surveying and building consent approvals.
When trying to gauge the potential return on your home renovation, it is best to overestimate your renovation costs and underestimate your final sale price. From there, it is a matter of determining whether the margin is something you are happy with before proceeding.
---
Short on time? Download a pdf copy of this guide to read offline!
---

What building work can be undertaken where I live?
If you're planning major renovations to your home, it's wise to look at the long-term plan for your neighbourhood—especially the zoning. Is it slated for high-density living? Or is it part of a large-lot residential area?
Zoning can impact your renovation, from your home's size to how close to a boundary you can build—even the height of your fence.
There are four main residential zones in Hamilton:
General residential.

Medium-density residential.

Residential intensification.

Large lot residential.
Each zone has its own restrictions, and we recommend becoming familiar with them during the planning stages of your renovation. You can check the zone you are in here.
General residential zone
Much of Hamilton's residential housing falls into the general residential zone. Open space tends to characterise these zones with high ratios of open land to man-made structures. Buildings are usually low—not more than one or two storeys.
General residential zone limitations:
Site coverage: 40 per cent max.

Single dwelling size: 400m2 per home (1000m2 if your property adjoins with the Waikato Expressway).

Duplex dwelling size: 400m2 per duplex (200m2 per unit).

Building, plus ancillary dwelling: 600m2 total.

Building max height: 10m.

Building setback from:

local transport corridors boundary: 3m.

major transport corridors boundary: 5m.

Waikato Expressway: 35m from boundary (or 40m from the proposed boundary).

driveways that serve more than one residential unit: 1.5m.

Fence height: 1.8m max.
Medium-density residential zone
There are two main medium-density residential zones in Hamilton: Rototuna, Rotokauri and Ruakura, with further development plans for Te Awa Lakes. These zones typically have duplex housing, with eight to ten dwellings per hectare.
Medium-density residential zone limitations:

Site coverage: 50 per cent.

Building height: 10m (Te Awa Lakes: 8m).

Max fence height: 1.8m (unless adjoining a public open space area –

see 4.8.3

).

Minimum building separation: 3m from one another (unless attached).

Residential building setbacks from:

local transport corridors boundary: 3m.

major transport corridors boundary: 5m.

Side yards: east or south – 1m; west or north – 2m.

Rear yard: 3m.

Outdoor living area: minimum 40m2.
Residential intensification zones
As a way of meeting the housing needs of Hamilton's growing population, several residential suburbs are undergoing residential intensification to grow the number of dwellings up to 30 per hectare. In short, these suburbs are being redeveloped to fit more dwellings in them—mostly through apartments and townhouses.
Much of Hamilton's intensification is occurring in the city and Hamilton East, and to a lesser extent, near transport and commercial hubs in the suburbs further afield.
Residential intensification zone limitations:
Site coverage: Site coverage: 50 per cent max (Hamilton East: 45 per cent max).

Single dwelling size: 350m

2

max.

Duplex dwelling size: 600m

2

per duplex (300m

2

max per unit) OR 300m

2

per duplex (150m

2

per unit)

Apartment size: 150m

2

average net area max.

Building max height: 12.5m (excluding Hamilton East: 10m and Opoia Road: 16m)

Berm requirements: Excluding public access roads/paths,

all

of the berm

must be planted with grass, shrubs or trees.
Large lot residential zone
On the edge of the city, these areas are not fully urbanised. Large-lot homes are typically lifestyle blocks that are one to two stories high.
Large lot residential zone limitations:

Site coverage: 20 per cent max.

Single dwelling size: 2500m

2.

max.

Relocated dwellings: 2500m

2

max.

Duplex dwelling size: 2500m

2

per duplex (1250m

2

per unit).

Building, plus ancillary dwelling: 3500m

2

total for both dwelling and ancillary residential unit*.

Building max height: 10m.

Berm requirements: Excluding public access roads/paths,

70 per cent of

the berm must be planted with grass, shrubs or trees.

Residential building setbacks from:

local transport corridors boundary: 5m.
major transport corridors boundary: 5m.
Waikato Expressway: 35m from boundary (or 40m from the proposed boundary).
SH26 and Percival/Ryburn Road: 5m.
Buildings that house and feed animals: 50m.
Operational area of an intensive farm: 250m.
Any water body: 25m.
*Exceptions for the Ruakura Structure Plan (Percival/Ryburn Roads).
Heritage listed homes
If your home was built before 1900, it may be listed as a heritage site. In these instances, you will need to get permission from Heritage New Zealand to undertake any building work. You may also need to work with an architect who specialises in heritage or conservation to ensure your renovation matches the original character of the home.
---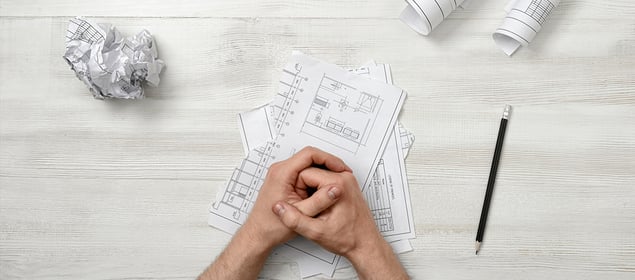 Preparing a home for renovation—is yours fit enough?
Before you start knocking down walls, it's worth checking that your home is actually ready to renovate—or else risk an undiscovered issue upending all your plans.
Is your home fit for renovation?
We recommend getting a builder's report from a licensed building practitioner (LBP) to assess the state of your home. This should investigate your home's:
Structure
Foundations
Electrical condition
Plumbing
Moisture
And other common defects.
It is better to know of any issues with your home upfront, rather than get halfway through your renovation and discover your plumbing is illegal or house needs rewiring. Such discoveries can add major costs to your project—which can throw your budget (and timeline) out of whack.
Structural integrity
No matter the scale of your renovation, you should always check that your home is structurally sound to support your plans before you start.
As a general rule, New Zealand homes built before the '70s often need additional work done to them to ensure they remain structurally sound now and going forward. This work can include:
Strengthening beams and rafters, either by replacing or adding extra supports.
Strengthening foundations with extra pile, bearers or underpinning, and/or repairing foundations if they are earthquake or flood damaged.
Upgrade insufficient wall bracing, especially load bearing walls have been removed.
Removing a chimney if it is not structurally sound (it's a safety hazard, especially in the event of an earthquake).
Fixing structural defects, such as failing retaining walls, rotted beams (i.e. those caused by a leaky home).
Signs to look for
Not all unsound homes display symptoms (some might not display any—at least at first glance), but a few common ones are:
Moisture and damp
After the leaky home crisis it's no surprise that moisture and damp issues remain top of mind for renovators. High levels of moisture and damp can have a number of causes, from cladding leaks to poor ventilation that traps moisture. Eliminating it may require you to:
Replace cladding/re-clad.

Replace leaky windows or the flashing (the 'hood' that covers the window).

Repair a roof leak or, worst-case scenario, replace the roof if it is below the minimum slope requirements for its material.

Widen the cavity behind your cladding so it meets the Building Code.

Install/improve ventilation for bathrooms and cooking areas to reduce internal moisture.

Improve the drainage on your land.
A thermal imaging report can help you detect issues with weathertightness and moisture caused by structural and material defects (i.e. cladding failure), and address them so they don't impact your renovation plans.
Signs to look for
Not all moisture-affected homes will display these symptoms, but a few of the most common are:
Mould.

Wet or 'soft' window sills where the wood has begun to rot.

Rotted timber framing.

Tarnished foil insulation and/or metal finishings.

A musty smell.
Other common remedial works
Remedial work is not just limited to addressing structural and moisture issues in your home. It can include a variety of work that you may need to undertake before renovating. It can include:
Demolition and removal of debris.

Tree and shrub removal.

Earthworks to prepare land for building on, especially for an ancillary dwelling.

Rewiring and/or replacing the switch-board.

Addressing low water pressure.

Repairing cracked and leaky plumbing.

Adding insulation.

Material defects, such as failing cladding, incorrect/hazardous material (i.e. asbestos removal), rusted roofing.
Land defects, in addition to poor drainage, this can include unstable soil (i.e. soil susceptible to liquefaction

) and contaminated land.

Workmanship defects, such as substandard DIY or unconsented structures that may need to be repaired or removed.

Pest removal.
---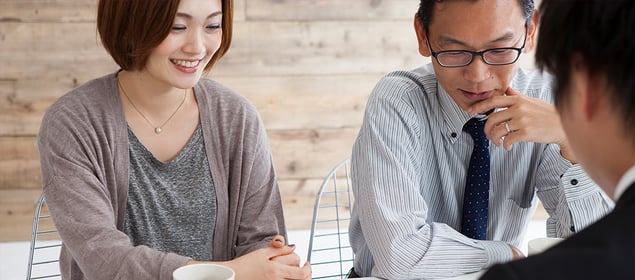 What renovations need building consent?
| | | |
| --- | --- | --- |
| Renovation | Consent needed? | Licensed Building Practitioner (LBP) needed? |
| KITCHEN | | |
| New cabinetry | No | No |
| New sink and tapware | No | Only if you're modifying the set up of the plumbing and/or drainage. |
| Stove/cooktop install | No | Yes, regardless of whether you use gas or electricity. |
| New rangehood install | No | Yes (electrician) |
| Removing a wall to modify kitchen size | Yes | Yes |
| New counter and/or splashback | No | No |
| Re-flooring kitchen | No | No |
| BATHROOM | | |
| New sink and tapware | No | Only if you're modifying the set up of the plumbing and/or drainage. |
| Shower/bath install (including re-tiling shower) | No | Only if you're modifying the set up of the plumbing and/or drainage. |
| Removing a wall to modify bathroom size | Yes | Yes |
| Installing new vanity and cabinets | No | No |
| Re-flooring bathroom | No | No |
| Installing an extractor fan and/or heat lamp | No | Yes (electrician) |
| INTERIOR | | |
| Repainting | No | No |
| Adding new lights | No | No |
| Adding new powerpoints | No | Yes |
| Recarpeting/flooring | No | No, but we recommend using a professional to install it |
| Re-gibbing walls | No, unless they are part of an exterior wall | No |
| Insulating interior walls | No | No |
| Insulation exterior facing walls | Yes | Yes |
| Removing/adding a wall to modify room size | Yes, if a structural wall is being removed | Yes |
| Adding a new room | Yes | Yes |
| Installing a woodburner or air-conditioning system | Yes | Yes |
| EXTERIOR | | |
| Re-roof home | Yes | Yes |
| Replace external cladding | Yes | Yes |
| Repainting cladding | No | No, but you will need to use scaffolding on anything high enough to present a fall risk |
| Add a deck | Yes, if over 1.5m high | Yes, if over 1.5m high |
| Replace fence | No, unless over 2.5m high | No, unless over 2.5m high |
| New driveway | No, unless it differs from the council blueprints | No |
| Building an ancillary dwelling (i.e. a granny flat) | Yes | Yes |
| Converting a garage into a room | Yes | Yes |
| New shed | Yes, if greater than 10m2 in floor area | Yes, if greater than 10m2 in floor area |
| Swimming pool and fence | Yes | Yes |
| Retaining wall | No, unless higher than 1.5m | No, unless higher than 1.5m |
| Garden trellis | No, unless over 2.5m high | No |
| Exterior home maintenance (e.g. replacing a weatherboard or piece of spouting) | No | No |
---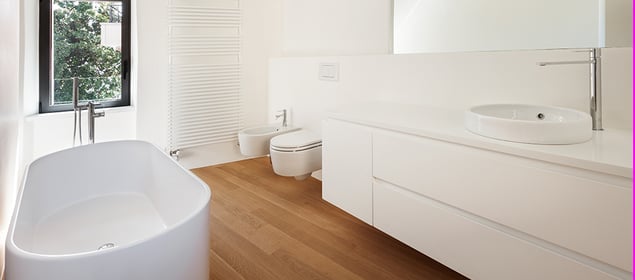 Quality matters: achieving renovations that last
From the design to the materials you choose, there are multiple factors that can determine whether your renovation will last—or whether you have to redo the job a few years down the line.
Choosing the right design
If you're opting to change the layout of part, or all, of your home, take the time to consider how your new layout will meet both your current and future needs. For example, if you renovate your bathroom, you may decide to install a combined shower and bathtub to get the best of both worlds. While this may be great if you have young children (bath time anyone?), if you're post-children and heading into your later years, a shower-bath could become a safety hazard.
Other elements to consider are:
Existing style: if your new design doesn't match the style of the rest of the house, you might have to redo it again. If you want to sell your home, a poorly designed and ill-matched renovation can actually detract from the saleability of your home.
Improvement opportunities: adding insulation, for example, may not improve the look of your home, but it will improve its liveability. Moreover, with the new insulation laws for rental properties coming into effect from 1 June 2019, having insulation will mean that your home can appeal to owners and investors alike when it comes time to sell.
Choosing the right materials
The products and materials you choose can have a significant impact on the life expectancy of a renovation. You want to make sure you're replacing old materials with ones that will last—else risk having to redo the project a few years down the line.
For example, a wood-laminate flooring in your laundry might look nice, but if the boards aren't waterproof then they may lift and buckle if exposed to water (say if your washing machine leaked). The same goes for ordinary boards used in your kitchen and bathroom.
However, if you have your heart set on wood floorboards, don't despair: you can get 100 per cent waterproof laminate boards that are designed specifically for these areas.
Note: There is a difference between water resistant boards and waterproof boards. Choose the waterproof variety for your kitchen, laundry and bathroom areas.
Your lifestyle can also affect your choice of materials. Pine weatherboard, for example, usually needs repainting every five to 10 years (cedar even less!). This often involves hours and hours of time and labour. If your lifestyle isn't suited to this kind of extensive home maintenance, you may choose to clad your new extension or granny flat with uPVC weatherboards instead, which only requires an annual hose-down (no painting or scaffolding needed) to keep it looking spick and span.
Undertaking the correct due diligence
Before selecting a builder, material or product, it is vital to do due diligence first. For builders: are they a licensed building practitioner (LBP)? Do they have the experience to work on projects such as yours? What have their previous clients said about them?
For material purchases, it's worth checking that products:
Have a warranty. Under the Building Code, all building materials, components and construction methods must be durable enough to last the life of the building. However, how long "life of the building" is varies depending on material and the role it fulfills in a build. For example, structural components, such as framing, must last 50 years. For other less critical components it is significantly less than that. Lighting fixtures, for example, must last five years and cladding for 15. Always ask what a product's warranty is to get an idea of its expected lifetime.

Keep an eye out for transferable warranties too. These are warranties that will transfer to the next homeowner if the original purchaser sells the home—a nice selling point to potential buyers!
Tip: Look for the CodeMark logo on building materials. Products marked with it meet the New Zealand Building Code. Alternatively, you can check the CodeMark register to see if a product has a CodeMark certificate.
---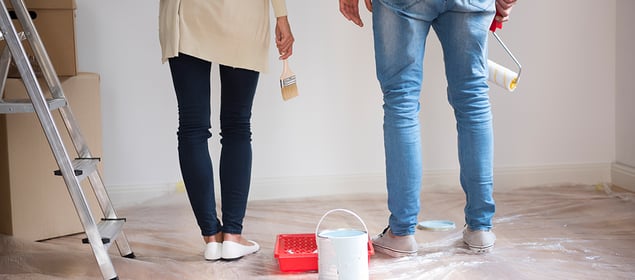 DIY or not to DIY?
Do-it-yourself. It's in our blood. And it's a great way to add value to a tired house—especially if you're on a budget. However, before you embark on a DIY room facelift or kitchen renovation, there are a few important questions you need to ask first.
1. Scale
What is the size of your renovation project? Is it a full remodel, or a surface makeover? Your answer can have a huge impact on whether it's wise (or legal) to do it yourself. Is it a new paint job, or are you knocking down or adding walls? Are you replacing the kitchen cabinets, or moving the entire kitchen to a new part of the house? Research what your DIY will involve and get a clear idea about the amount of work it will take from start to finish.
2. Time
Depending on the scale of your project, list all the steps then consider how long each one will take. If you're new to DIY, consider doubling your first estimate to account for any hiccups you might encounter on the way.
If you work full-time, how many weekends do you have free to devote to your project? How long can you live in a DIY area/environment? It's all very well stepping over, under or around a ladder for a week or two, but if you've uprooted the kitchen, you could end up eating takeout for quite a while, and chew through your savings in the process.
3. Consent
If you own the home you're renovating you can do most work yourself, so long as you follow the Building Act and get the necessary building consents and permissions before you start.
Work that involves plumbing, drainage or energy work (gasfitting and electricity) must have consent. Ignoring the consent process and forging ahead on your own can have damaging and potentially life-threatening ramifications. You could also potentially void your home insurance should anything go wrong (like a house fire from faulty electrical work).
Moreover, unconsented building work, which also includes swimming pools, retaining walls and decks over 1.5m high, conservatories and converted garages, can pack a nasty fine of up to $200,000—as one Auckland homeowner found out.
To be safe, always find out if you need a building consent.
4. Expertise
Any renovation that requires building consent falls into the restricted building work category, which requires a Licensed Building Practitioner (LBP) to carry out the work.
In addition to consented work, any renovation that involves or affects a home's:
primary structure,
weathertightness, or
fire safety design
is also considered restricted and must be completed by an LBP.
In short, if the renovation is complex, you'll need a LBP to carry out the work.
Beyond the issues of restricted building work, also consider whether you have the skills, knowledge and equipment to complete your DIY safely and to the standard you want. For example, painting the outside of a house may require scaffolding and ladders—are you comfortable using them? Or would you prefer to leave it to someone who knows what they're doing?
Tip: Need to find a LBP? Search the public register here.
4. Cost
It goes without saying that the bigger the job, the greater the cost. Costing estimates from sites like Builderscrack and Bunnings can help you get a better idea of how much cash you'll need. Don't forget to factor in labour costs too. Labour can be expensive, especially if they run into any unexpected problems, so always have a buffer to cover any surprises or last minute changes.
If your budget can't stretch to a full refurbish, don't worry—it's not all over. There are plenty of cheaper (and quicker) options that can still refresh and modernise your home.
As a general guide, kitchen and bathrooms are the two most expensive renovations you can do. Each will take around 20 per cent (40 per cent in total) of your overall renovation budget. If your renovation budget is $80,000 then you will have $16,000 for your kitchen and $16,000 for your bathroom.
Need to budget your home reno? Get a cost estimate with our free home renovation calculator!
5. Value
Ask yourself why you are undertaking the renovation. Is it to make your home more comfortable and livable? Or to increase its value? If your DIY project is to add value—does it? Before you start, get your property appraised, research homes in your neighbourhood like yours (both renovated and not), and find out what they sold for. If you plan to put in a brand new $20,000 kitchen into a $500,000 property, but it will only sell for around $525,000—is it worth it?
---
Planning your next renovation? Try out our free Home Renovation Calculator to get a cost estimate and determine the potential return your home improvements could make!
---
1. Stuff.co.nz, 2017.
2. Stuff.co.nz, 2009
3. Ibid.
4. Business.govt.nz, 2018.
5. Stuff.co.nz, 2016.
6. Domain.com.au, 2016.
7. Refresh Renovations, 2018.
8. Stuff.co.nz, 2017.
9. Westpac, 2015.
10. Builderscrack, 2018.
11. Stuff.co.nz, 2015.
12. Stuff.co.nz, 2015